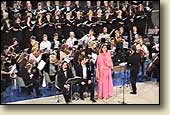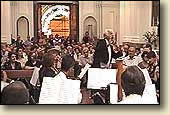 First foreign tours of Poltava symphony orchestra for the initiative of artistic leader and Head conductor Vitaliy  Skakun took place in Italy in summer 2006.
 
Orchestra gave 47 concerts, having visited dozens big cities and town of marvelous sunny country.
With the sold out concert halls Poltava musicians has demonstrated their high class.
There were thousands of grateful Italian listeners on the concerts, so we can speak about great interest and respect to Ukrainian artists.

Great musicians worked with orchestra from different counties: conductors, pianists, violinists, vocalists.

Foreign tours in Italy showed high play level , creative discipline and  self-mastery, future trends of Poltava symphony orchestra and its gifted  artistic leader.